Manor Chavannes Center
Mon 9:00am - 7:00pm
TUE 9:00am - 7:00pm
ME 9:00am - 7:00pm
TH 9:00am - 7:00pm
Fri 9:00am - 9:00pm
SA 9:00am - 7:00pm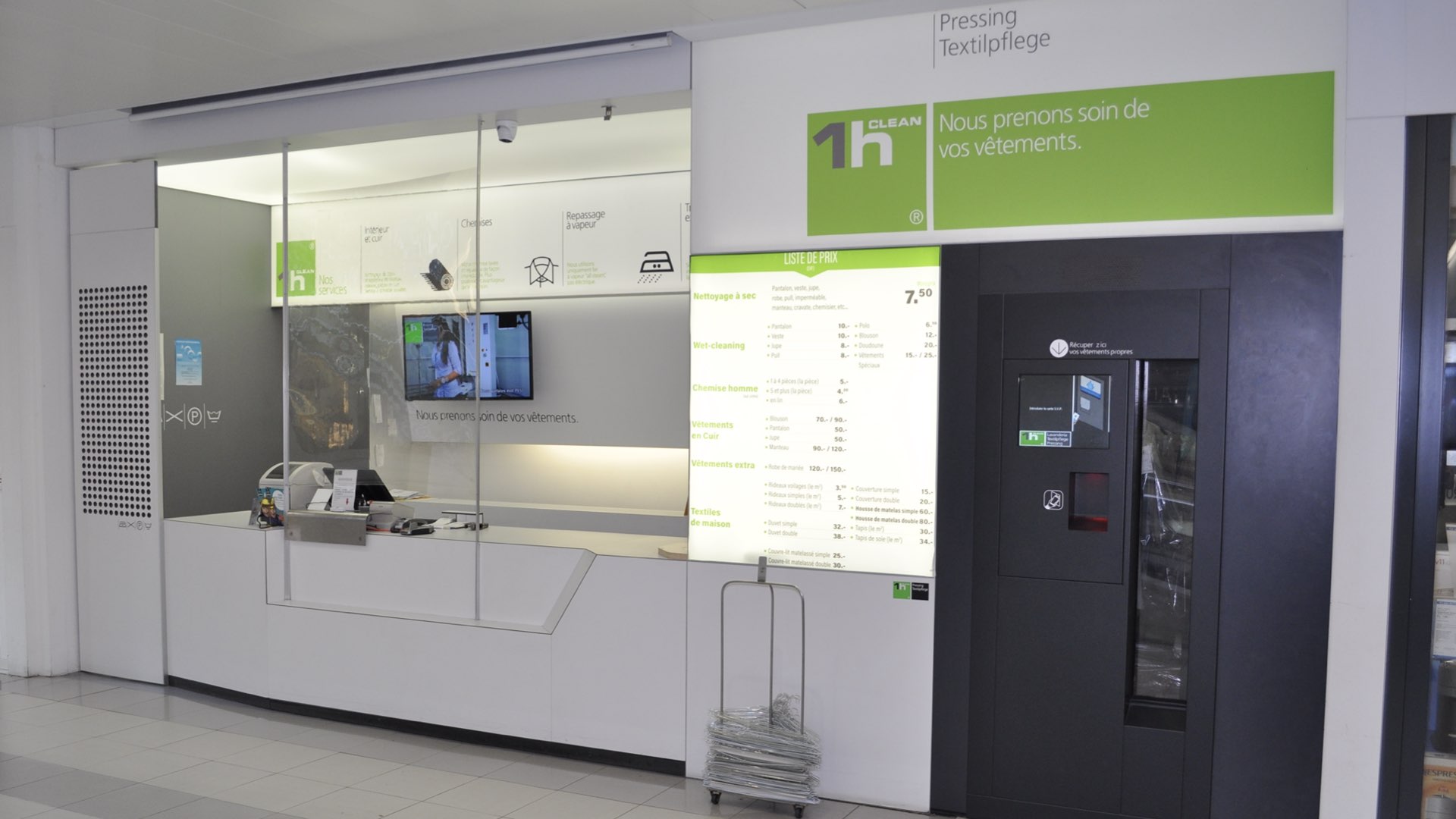 Blandonnet Center
Mon 9:00am - 7:00pm
TUE 9:00am - 7:00pm
ME 9:00am - 7:00pm
TH 9:00am - 9:00pm
Fri 9:00am - 7:30pm
SA 9:00am - 6:00pm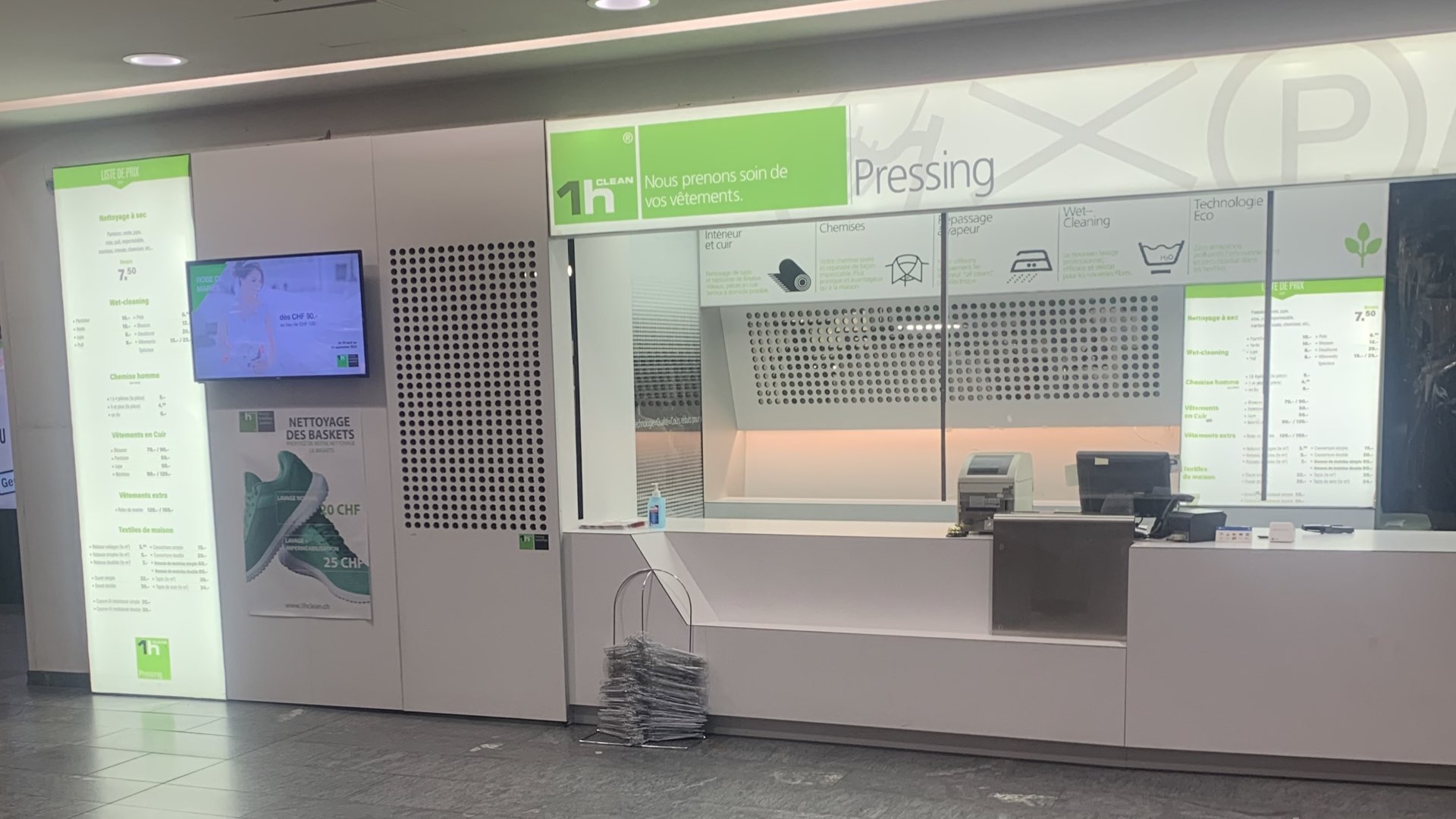 Migros Mparc Carouge
Mon 9:00am - 7:00pm
TUE 9:00am - 7:00pm
ME 9:00am - 7:00pm
TH 9:00am - 8:00pm
Fri 9:00am - 7:00pm
SA 9:00am - 6:00pm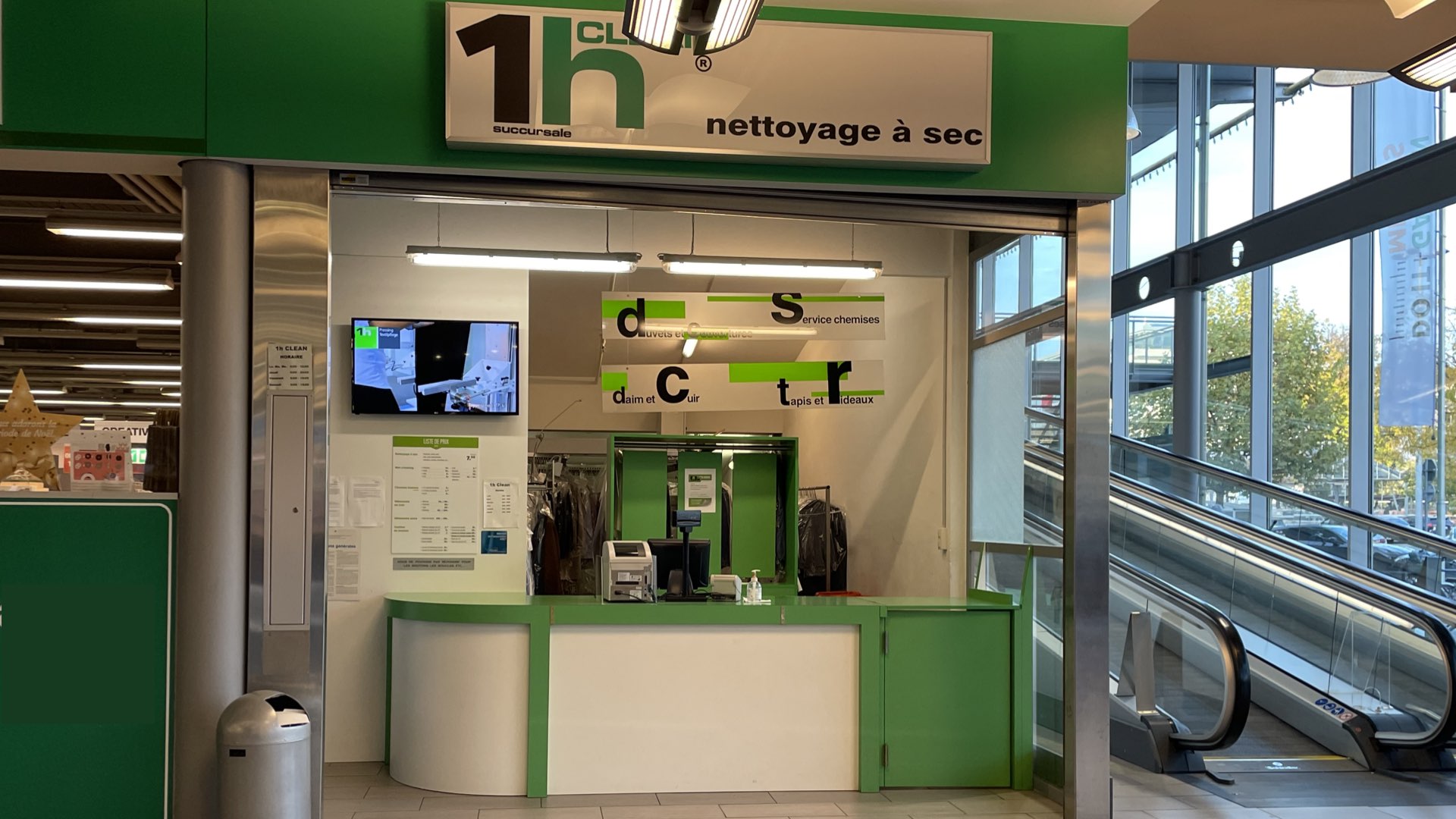 Collection & Delivery
Take advantage of our collection and delivery service for your laundry.
Our delivery service covers the coast from Morges to Geneva, for a fee of 50CHF in addition to the price of the service.
Laundry collection: Monday to Wednesday.
Delivery of your linen: Thursday to Friday.
For more information, you can contact us from Monday to Saturday from 9:00 am to 7:00 pm at 022 776 73 68.